to bring Health, Beauty and Wealth into every family throughout the world.

Impressing The World With Chi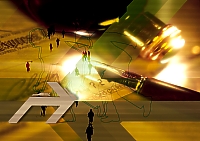 In one decade, HTE built a global marketing network across Asia, America, Australia, and Europe.
In 2003, HTE launched the "SOQI-618 Program," based on an advanced marketing concept that uses unique marketing ideas to start and expand networks with a competitive advantage. The "SOQI-618 Program" focuses on the health benefits received by using both the Chi Machine and HotHouse combined to create the new "SOQI Total Health Spa." This concept incorporates Eastern Traditional Chinese Medicine with Modern Western Technology.
Based on the Bioenergetics Resonance Theory, HTE designed and built the first "SOQI Total Health Spa" that brings together Motion, Thermal, and Electric Energies by introducing customers to our Electro Reflex Energizer (ERE) along with the Chi Machine and HotHouse.
HTE takes it one step further with the "SOQI Total Health Management," concept which introduces our line of nutritional products such as Total Enzyme, Chi Formula, and Return 2 Nature's "Heart Formula" and "Fountain of Youth."
To create a healthy, wealthy life for yourself and your network, the "SOQI-618 Program" is your best choice!
Connecting The World With SOQI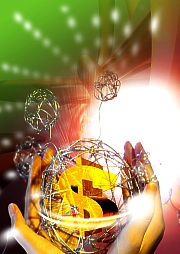 HTE INTERNATIONAL GROUP, with over 1,000 employees, has headquarters in Asia, the United States, and China to help manage branches in Taiwan, Hong Kong, Thailand, Singapore, Malaysia, Indonesia, Australia, Canada, Mexico, Germany, the Netherlands, England, China and USA. HTE has established an efficient and effective global network of over 2 million worldwide Distributors!
Facing competitive 21st Century marketing challenges, HTE launched the first "SOQI Chi SPA Center" where business training workshops are held for new and existing Distributors. At the Center, people can go in and try our equipment without any sales pressure. For a small fee, they can come in again and again to rejuvenate and sooth their bodies. These new spa centers are a cornerstone to increasing HTE's visibility in the health and wellness market, and in branding our image.
Moreover, HTE provides the platform to share resources and benefits between members under fair, just, reciprocal, and win-win principals. Give your customers the opportunity to become business operators and build successful networking systems that provide health and wealth benefits for everyone.
In the future, HTE will build its global trade business by integrating their Distributors, Retail Chain Stores, Technology, and Trade Networks, moving forward to become a Global Networking Empire.