Global network

Accelerating into the future, Hsin Ten has now established 14 branches all over the globe.
Back in 1993 branch offices were set up in Malaysia, Hong Kong, USA and has now extended into China.
In 2001 Hsin Ten successfully entered the European market and is currently preparing to approach the market in Japan.
The product offering has developed from one single item, Sun Ancon Aerobic Exerciser, to include to a line of healthy life style items and health food supplements, cosmetics and house hold products.
By promoting only the best products, Hsin Ten has gained loyal world wide support from consumers and distributors.
H.T.E. International Group has many advantages and opportunities which have encouraged our business partners to create a wider market space while improving their own lifestyle.

Hsin Ten's internal advantages
Our company culture promotes being grateful and being Masters of your own destiny and helping others to control their own destiny.

Our motto: Bring health, wealth, well being and beauty to families around the world.

Distinguished staff: more than 70% of our staff have a bachelors or masters degree, and an internal staff training program is on going to ensure updating of our staff's professional skills.

Multiple network: Network marketing has enabled H.T.E to go international over the last 18 years. In order to keep growing, Hsin Ten is now creating a network which includes a distributor network, shop network and scientific product network.

Unique product combination: Combines Sun Ancon health equipment, health food supplements and beauty products in a unique product line which is unable to be imitated by other companies, keeping Hsin Ten at the leading edge of technology.

Quality manufacturer: Hsin Ten advanced facilities to produce excellent products under quality control guidelines as recognized by our ISO13485 accreditation.

Patented products: Sun Ancon and Bianca are registered brands in more than 30 countries all over the world.

Hsin Ten's external advantages
If there were to be the possibility of an economic depression in the near future, Hsin Ten will be able to provide the best business opportunities to our partners for gaining bigger market share.

Network marketing has now proven to be the new leading successful marketing tool. Hsin Ten has established a great marketing opportunity by extending support to our partners to also include networking and marketing training for franchise businesses and internet maximization.

The Health industry is the mega trend in today's world allowing Hsin Ten businesses more opportunities.

Promoting 618 SOQI Total Health Spa Program.

Promoting one global policy and encouraging international distributorship recommendations.

Improving administration system and gaining maintaining ISO 9000 quality control standards and accreditations.

Continuing to extend our existing market to new international territory.

Cooperation and communication with research institutions all over the world.

Returning reward to communities by continuing to donate financially to public welfare activities and disaster relief.

Bring health, wealth, well being and beauty to families around the world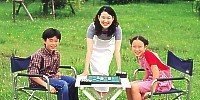 During 18 years of continued growth, H.T.E. international group insists on the business concept of creating health, beautifying life and happiness. Hsin Ten is stepping towards a global business management goal.
Developing local markets with global vision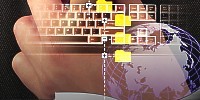 In order to extend and increase the quality of life, H.T.E. international group invests in the total health management concept. H.T.E. is actively developing the European, Asian, American Mexican, German, Netherlands and Australian markets. All these branch offices are running with the same business culture.
H.T.E. global village is coming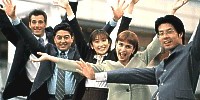 The chi machine has created a world business, and is creating a global rhythm of healthy lifestyle. H.T.E. is converting it's business culture into a global culture with the help of leading technology. We are approaching an era where eastern philosophy is harmonized with western science, the total heath management concept will be recognized by the world.