On August 6, Medan top leader Jgm. Julia koni is a speaker of step-steps technicals Comunication training in Koni "s SOQI workshop. There are 10 distributor participation in this event. Why she makes this training? because in practically her networks don't know about the coustomer 's character so it's difficult to prospect or closing.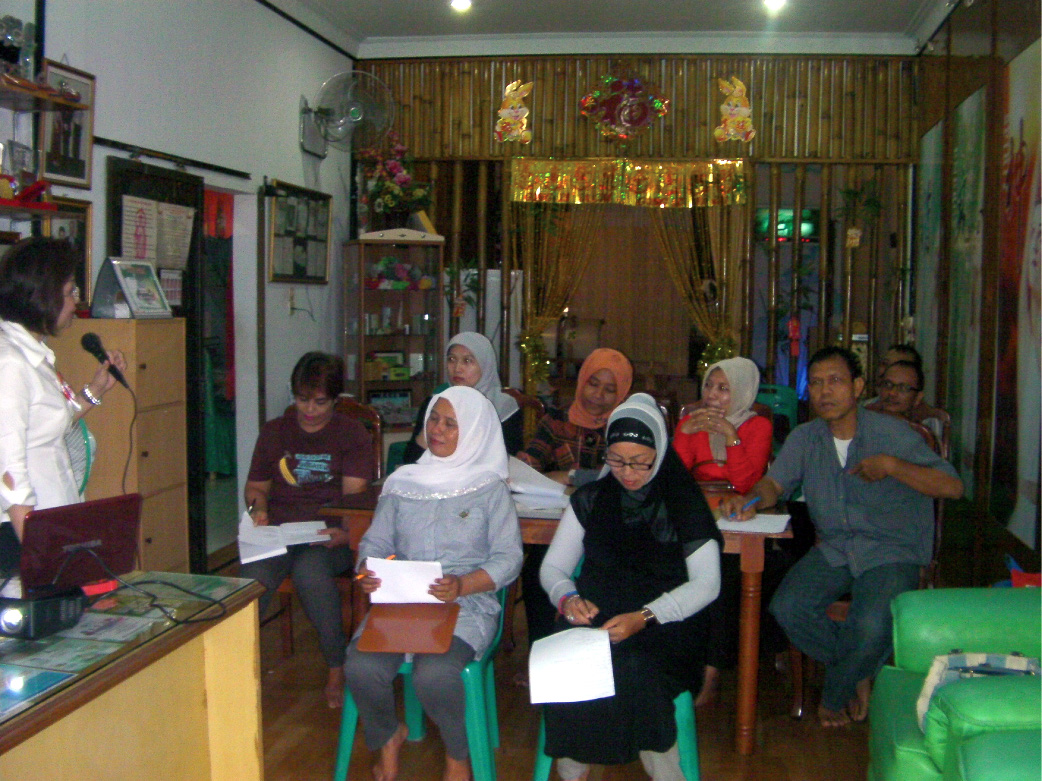 Top Leader Jgm.Julia Koni is presentation about techicals communication.

She teaches her networks how to knows the character of coustomer and how to solve the trouble if we meet coustomers likes that.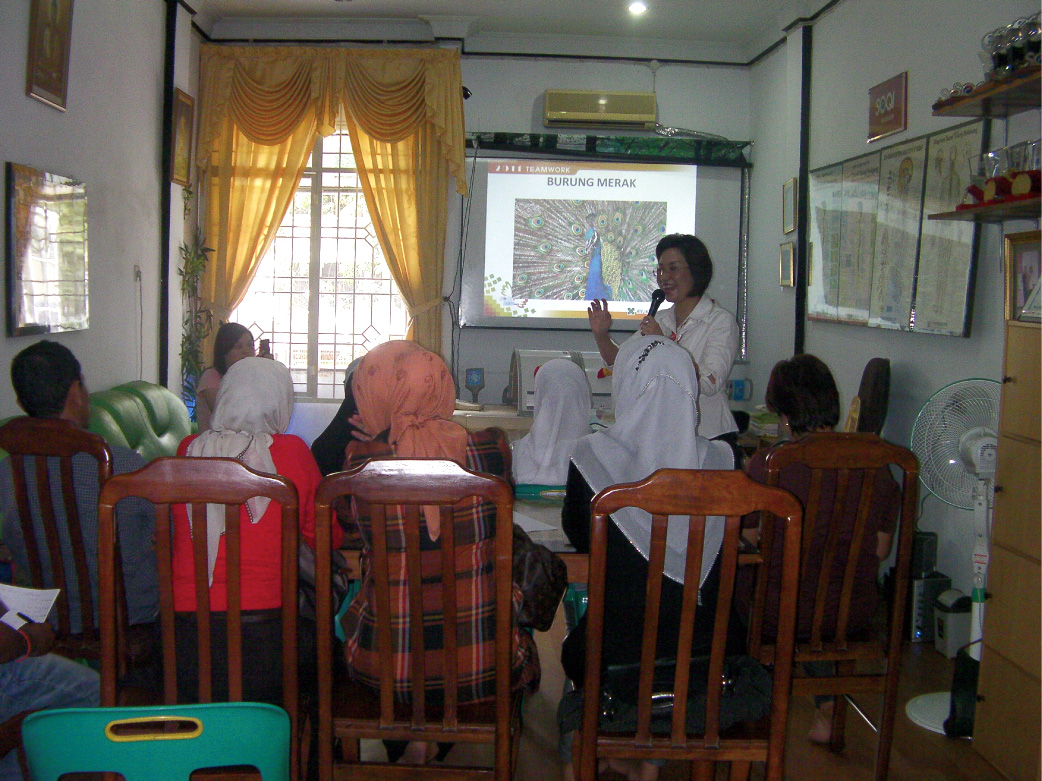 Top Leader Jgm.Julia Koni is presentation how to know the characters of coustomer.

Her networks are very happy because they have solution how to know the character of consumen and how to communication with them until they interest and it's easy to prospect , follow up and closing.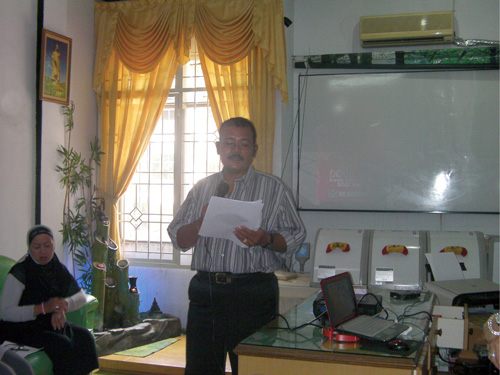 The participant must practically one by one about the characters of consumen's topic.