On June 25, Medan top leader Pgm.Julia Koni is a speeker of 8 step SOQI training and this event is successfull.

She prepair herself seriously. There are 31 member and distributor participation in this training and a lot of them is new members. They aren't only from Medan 's city. Some of them from Takengon ( part of North Aceh ) , Binjai and Belawan. Some of them are autist 's therapist assistant and psycholog. Their autist's clinic therapy has SOQI Inside, so they hope after follow 8 step training they can explain SOQI and BHT to their coustomers.

Before beginning the training , we make groups for distributors. There are 4 groups and every groups have one leader and one topic for discusstion.

Mrs.Ira also helps her to prepair about the topic 8 step how to make its interested , effective and efficient. How to make two days become one day to explain this topic and how interest audience to understand and pro active in simulation ( combain about theory and practical training ) isn't easy. We discuss with top leader Pgm.Julia Koni how to make the topic interested and she must also explain the system and procedure about 8 step one by one and she agree with us.

Although Medan Kp had prepair lunch and dinner for the audience but Pgm.Julia koni sponsor snacks for coffee break and also gift likes hsin enzym sachet for all audience. Every distributor is very happy with this event. And our planning make 8 step training 2 -3 moth later . thanks you.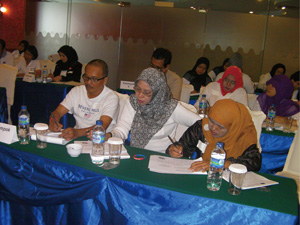 Distributors make name's list for prospect new coustomers.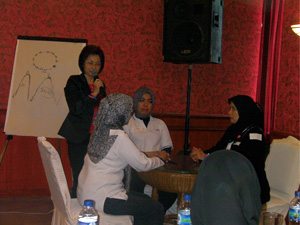 ABC topic 's testimony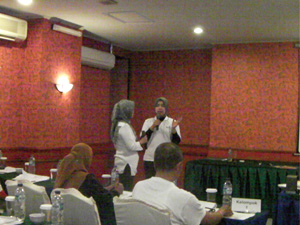 Testimony topic's ABC and how B prospect and invites C And also tick up A so C interest to meet A .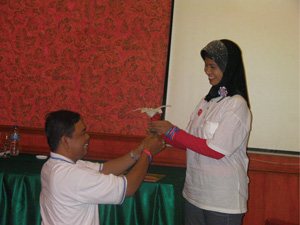 Testimony and games how to exprestion 7 % Communication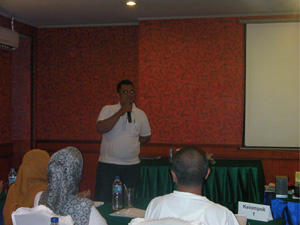 Every groups persentation about their topic.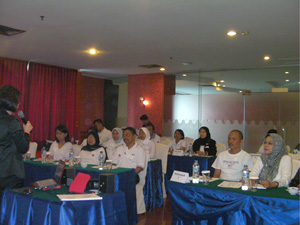 The new's member sharing about 8 step training.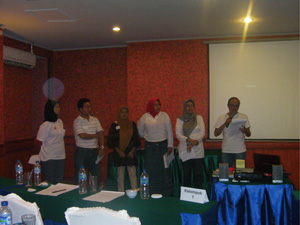 Pgm. Julia Koni persentation about 8 step training and all participant is listen seriously. She prepairs proyector and speaker too.