Starting from 2010, HTE Internatianal Group held a new basic training for all distributors, especially the new distributor who interested in doing SOQI business seriously. This training called SOQI 8 Way Training. And in Indonesia, we start SOQI 8 Way training on May 2010.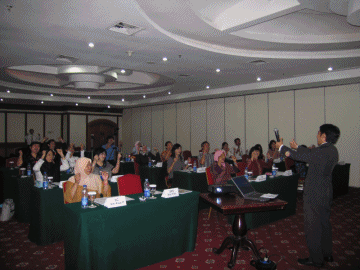 The difference of SOQI 8 Way trainig from other trainings is we do 50% theory and 50% practice in group. In training experience, students forget more easily if we only give them the theory, but if we manage to make them practice and remember how to do it, this will give us a much better result.
First training was held at Jakarta Area on 8-9 May 2010, and the second training was at Pekanbaru for Central Sumatera Area on 15-16 May 2010. We will held the training for Bali Area on 5-6 June 2010 and Medan Area on 12-13 June 2010.
With this training, we believe will give distributors a good skill in how to do SOQI business more effective and efficient. As for senior distributor, they will understand more clearly about SOQI business and a good chance to develop their network.